Tru-Serve Keeps You Comfortable With Reliable, Experienced HVAC Maintenance Services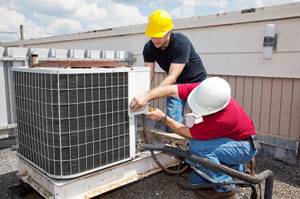 The lifeblood of any facility or building is its systems. Without heating, cooling, ventilation, water, and electricity, businesses cannot function and families cannot live. Tru-Serve offers expert Minneapolis HVAC maintenance and repair services, either as standalone services or within a customized facility maintenance plan. Research shows that the better maintained an HVAC system is, the longer life-cycle it will have and the lower repair costs it will incur.
Have a heating or cooling emergency? Tru-Serve is on call 24 hours a day, 7 days a week, just in case you need us NOW. We realize that everything comes to a halt when the heat or air conditioning isn't working, and we do our best to get your systems up and running as quickly as possible. Not everyone is qualified to do this kind of service, but Tru-Serve has years of experience with a multitude of systems. We stand behind our work, and perform it as if it was our own equipment. Learn the Tru-Serve difference.
Can I Just Get An HVAC Repair?
The short answer is yes, you can just fix what's broken. We send out an expert technician to your locale, and once he arrives, he will assess your system. For Tru-Serve, this isn't just a basic service. We not only want to fix the existing problem, but we also do a full review of the system. This allows us to find the origination of the issue, and also see where other repair costs can be avoided in the future. Our standard call minimum is two hours, but don't worry. If we fixed the problem in ten minutes, we'll find work to do for the rest of the two hours you're paying for – making sure you get your money's worth. That's the Tru-Serve difference.
What Does An HVAC Maintenance Plan Do?
Having Tru-Serve as your designated crew is similar to having your own specialized mechanic, or a personal physician. Preventative maintenance plans allow us to regularly check the system, keep it in top condition, and plan ahead for scheduled breakdowns or other issues.
Prevention Is Key To Efficient Tru-Serve HVAC Maintenance Programs
You wouldn't expect your car's engine to run at top efficiency if you never got oil changes or did routine maintenance. Our Minneapolis HVAC repair and maintenance services ensure that any existing problems are addressed, and your system is running as smoothly as the day it was installed. We treat your equipment like it's our own, with that level of time, thought, and effort.
Our Vice President, Troy consults with all clients regarding new services. We pride ourselves on our respectful, top quality service, and would love to earn your business. Please inquire about our full range of services available. Keep your visitors and employees safe, and your equipment running at peak performance. Call Tru-Serve.
Get Your Free Consultation Today!
Call 1-888-271-2704, or send us a message for your free consultation today!