Emergency? Call 1-888-271-2704
Learn more about our emergency services.
Online Form
Select your state below to get contact information for your area. After selecting your state, you will also see an online form that you can use to send us a message or request an estimate.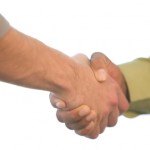 Whether you want to outsource your building maintenance, need maintenance support for existing staff, or have a one-time emergency; Tru-Serve has got you covered.
"Tru-Serve keeps our equipment running and takes care of our staff and customers needs in a timely fashion. They pay attention to detail and take ownership of the building."
Bob Johnson
Director of Engineering
North Memorial Health Care
Tru-Serve loves to take ownership of every building maintenance project we handle. Our staff covers every angle and can do any type of work so you don't have to handle multiple contractors from different companies. When you schedule a consultation with us, we want to have a conversation about your needs.
We do not come in and give you a sales pitch, rather, we talk with each client about their needs, how we can meet them and the best route to take for success. We cover everything from building maintenance to commercial cleaning and HVAC services in-house so you don't have to shop around.