Apartment Turnover Services Make Property Management Easier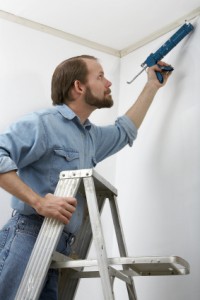 The end of the month can lead to extra hours and extra stress for residential property managers, as previous tenants vacate their units and repairs are assessed. Time is of the essence when it comes to this kind of issue, as each additional day spent prepping a unit for the next tenant is money lost. What if your regular maintenance staff is occupied with more urgent repairs, and cannot attend to getting the apartments ready? This is where Tru-Serve comes in handy, as we're available to assist with apartment turnover services. One phone call, and all of your problems are taken care of.
You Don't Need To Contact Contractors With Tru-Serve
When property managers are organizing turnover services on their own, they typically have to completely remove their maintenance staff from regular duties, or contact a number of outside services. Coordinating a carpet installer, painting services, cleaning services, and repairmen can actually end up taking longer and costing more. Tru-Serve employs skilled technicians in all of these trades and can get the job done in one visit at an affordable price.
Our Services Result In Happier Project Managers
Our technicians have a specific procedure to follow when completing our services. We first enter the specific units and inspect them for cosmetic updates or other needed repairs. All of the Tru-Serve techs use the same checklist, which is key in helping us provide consistently thorough results. We then have a crew in to paint, followed by carpet services, and then the cleaners. Our own maintenance techs complete any on-site repairs necessary, and give the unit one last look before handing the keys over to the property manager. We also strive to utilize the safest products on the market, making the resulting unit safe for children or those with allergies.
Tru-Serve's Services Are Specific To Your Property
We can't provide the same services to everyone as each property has different attributes and square footage. One unit may need just some cleanup, while another may need a complete overhaul. One thing is certain, however. You're guaranteed the excellent Tru-Serve service that you've come to expect from us, no matter what size project we do for you!
Want to learn more about our extensive list of other services? Give us a call, and we'll be only too happy to show you how we can save you money. Our Vice President, Troy, actually consults with all new clients. Your business is important to us!
Get Your Free Consultation Today!
Call 1-888-271-2704, or send us a message for your free consultation today!