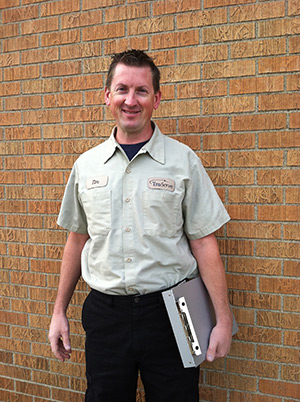 For over two decades Tru-Serve has been meeting the maintenance needs of facilities in the healthcare, residential, commercial, and nonprofit industries throughout the Minneapolis-St. Paul metro area. Founded on the belief that maintenance services can be comprehensive, exceptional and provided with personalized care, Tru-Serve has consistently proven itself as a top maintenance and consulting services company in Minneapolis and St. Paul. Commercial cleaning by our company is guaranteed to be specialized and exceptional.
Our professionals have over 100 combined years of experience in project management, remodeling and repairs, plumbing, HVAC maintenance, and commercial cleaning. St. Paul and Minneapolis residents can rest assured that helping you maintain your facilities and prevent long-term inefficiencies is a focus of ours that provides value to your facilities for a long time to come.
Comprehensive Services
Tru-Serve offers a broad range of comprehensive services for commercial cleaning. St. Paul-Minneapolis companies sometimes tend to leave their maintenance until repairs are needed. Tru-Serve's preventative maintenance planning service helps you stay on top of maintenance, control costs, conserve energy, and reduce down time.
With our compliance evaluation services and quality commercial cleaning, St. Paul and Minneapolis area businesses can be assured that their facilities are thoroughly evaluated for safety and building access compliance. Tru-Serve can provide pre-evaluations, recommend cost-effective repairs, and meet all compliance requirements.
As a premier Minneapolis-St. Paul commercial cleaning company, Tru-Serve professionals are fully knowledgeable when it comes to automated systems maintenance. We'll check all the gauges, sensors, time clocks, and sensors to ensure your automated systems are working correctly.
Proper maintenance of a building's HVAC systems and plumbing has a direct impact on the comfort of tenants and customers. To ensure quality Minneapolis-St. Paul commercial cleaning service, Tru-Serve provides general maintenance as well as repair, rebuilding and installation of all plumbing fixtures and HVAC systems.
From carpentry and painting to glass replacement and roof inspection, Tru-Serve offers Interior and exterior repair services for all types and sizes of buildings and residential homes. We also provide the full spectrum of both interior and exterior cleaning.
Tru-Serve is a member of the following trade associations:


The Minnesota Healthcare Engineer Association
focuses on the development of effective hospital engineering in the healthcare institution by encouraging and assisting members to develop their knowledge and increase their competence in the field of healthcare engineering, and by providing a medium for the exchange of ideas among members and dissemination of information to members.


The Minnesota Multi Housing Association (MHA) – promotes the highest standards in the development, management and maintenance of rental and owner-occupied multi housing. As one of the country's strongest and most emulated trade associations for the housing industry, the MHA supports the multi-housing industry through public policy leadership, educational opportunities, and communications and marketing in ways that enhance the industry for its members, its residents and its communities.